Construction Road Map
What does building your dream home look like?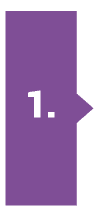 Visit the Schumacher Model Homes Near You
Looking for the Schumacher difference? Schumacher Homes has spent nearly three decades perfecting their clear and exciting custom home building process and is committed to making the experience as enjoyable, simple, and hassle-free as possible for you, the homeowner.
The Schumacher Homes Difference
Visit SchumacherHomes.com to Learn More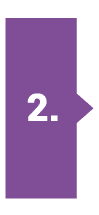 Get Pre-Qualified
Getting Pre-Qualified is the first step to financing your Schumacher Home custom build, during which a Schumacher Mortgage Loan Officer will help educate you on the financing options available as well as what to expect from the home financing process.
You'll begin with a phone consultation with your Loan Officer. Your Loan Officer will discuss the particulars of your loan, explain the process, and answer any questions that you might have.
Complete the online application and upload documents needed. Your Loan Officer will go over the specific documents you will need to provide during your phone consultation.
Your Loan Officer will review the items submitted, pull credit, and issue your Pre-Qualification within two business days. If you do not qualify at this time, your Loan Officer will offer guidance regarding steps you can take to get you prequalified.
Along with your Pre-Qualification Letter, your Loan Officer will send you an estimate of your loan terms, closing costs, monthly payment, and cash to close, so you'll know exactly what to expect when it comes to financing your custom home build.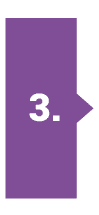 Start the Home Design Process!
Now that you're Pre-Qualified, you'll continue to what many consider to be the most exciting part of the Schumacher Home Design Process – choosing the custom designs of your home to truly make it yours. And when you're ready, it's time to sign your home purchase agreement.
Visit SchumacherHomes.com to Learn More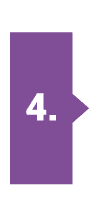 The Pre-Construction Meeting
You'll meet your entire building team during this meeting. To ensure everything is exactly the way you want it, your team will go through your plans with you item-by-item, room-by-room.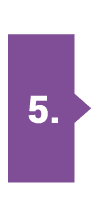 The Loan Process Begins
Once the preconstruction meeting has occurred, now your lender can really begin working with your loan. Within the first week, your lender will:
▲
Gather any updated items that are needed from you to move your file forward.
▲
Create a budget outlining your draw schedule.
▲
Send out your initial loan disclosures.
▲
Order the title work for your property.
Within the First 17 Days
Within the First 17 Days
1.
The underwriter assigned to your file reviews your documentation and issues a conditional approval.
3.
The title work comes back and is reviewed.
Days 18 Through Closing
Days 18 Through Closing
1.
Your Client Manager will reach out to and work very closely with you to gather conditions. To reduce any unnecessary delays, please work diligently with your Client Manager to send over all requested documents.
2.
Your Client Manager will work with Underwriting to submit your conditions and get your loan clear to close.
Your File is Cleared to Close
Your File is Cleared to Close
A signing appointment is set up with your attorney or notary for loan closing.
▲
If you are bringing funds to closing, you will be instructed how much to wire in for cash-to-close. This amount often isn't known until the day before closing, so you may need to take a quick trip to the bank the morning of the signing.
▲
During closing, you'll sign final loan documents with your attorney or notary.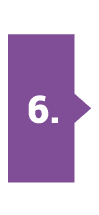 Construction Starts & Your Home is Built
Now the real work begins - building your dream home! During construction, you will make interest-only payments *. If you are putting cash down, that money is used first. *Not applicable for VA loans
The Home Building Process
Homesite Preparation and Excavation
Foundation is Poured
Framing is Built
Rough in Mechanicals
Install Insulation and Drywall
Finish Carpentry and Painting
Add Flooring and Finishing Touches
Your Homeowner Orientation and Walkthrough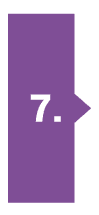 Your Custom Dream Home is Complete
Once your dream home is completed, your loan converts to permanent financing. At this point, make sure to reach out to your insurance agent to determine appropriate insurance. Most of all, it's time to enjoy settling into a home built for you.